New Patients Please Call 817-769-7264
We fill new and existing prescriptions in-store, by phone, online, and with our mobile app.
Transfer your prescriptions to our pharmacy using our simple and secure online transfer form.
Visit us in store or get in touch with a member of our pharmacy staff. We're always happy to assist!
Your Partners In Health
Keeping You On A Path To A Healthier Life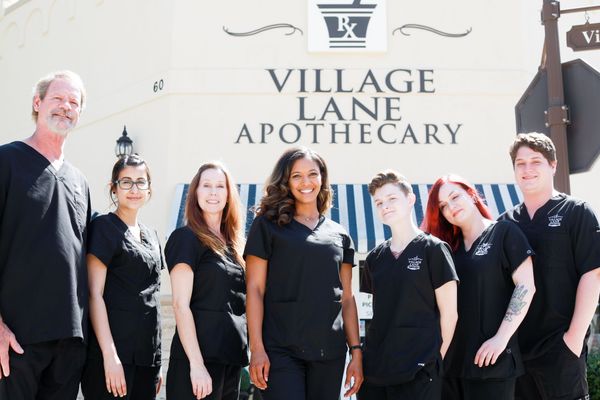 Village Lane Apothecary is a full service traditional and compounding pharmacy with a private consultation area to provide one on one counseling for all customers. We continue to keep personal interaction and communication with local physicians to allow us to be familiar with individual prescribing practices. This means that we will strive to always have the medication in stock that your physician prescribes for you when you need it.
We work with practitioners to provide solutions for the individual medication needs of children, adults, and animals.
To request a prescription refill, submit an online request using our online form.
Village Lane Apothecary carries pharmaceutical grade nutritional supplements. Our supplements meet the highest regulatory standards for purity, dissolution, and absorption.
Become a Pharmacy Insider
Subscribe to our newsletter for promotions, health news and savings

We fill new and existing prescriptions in-store, by phone, online, and with our mobile app.

We offer express local delivery and shipping at no cost to you.

Our pharmacists work with you to coordinate benefits and find financial assistance.
Overnight prescription mailing service
We ship compounded medications to Texas, Oklahoma, and Colorado.
And we ship supplements nationwide.
Your Pharmacy Experts
Trust Us With Your Health


At Village Lane Apothecary, we believe that being a local independent pharmacy means providing healthcare and compounding services to our patients that are customized to meet their needs. Visit us today and let us take care of you.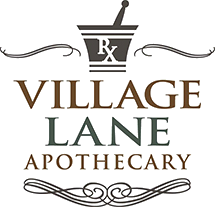 Download Our Free App.
Your health information in one place.

✓ Refill 24/7 »
✓ Set Reminders »
✓ Save on Medications »




5 STAR REVIEW
"They give excellent service and customer care. They are also quite efficient and offer a wide variety of compounding services."

5 STAR REVIEW
"Every time I have phoned Village Lane Apothecary, they have professional and courteous. I will definitely use them to help my patients in the future."

5 STAR REVIEW
"They are such nice people who always have time to help and answer questions. Such personal care and customer service is awesome."
Village Lane Apothecary combines high quality products with personalized care. Our staff is happy to help you with any questions you may have.
Check out our weekly health news blog, or subscribe to our newsletter and receive updates on health articles, promotions, specials and much more.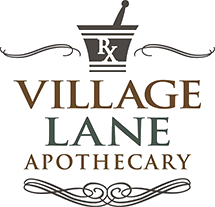 We'd Love To Hear From You
At Village Lane Apothecary, we're committed to helping you live a healthier life. Our pharmacy staff would be happy to help you with any questions you may have.
New Patient: 817-769-7264

Current Patient: 817-717-2000

Fax: 817-717-8424