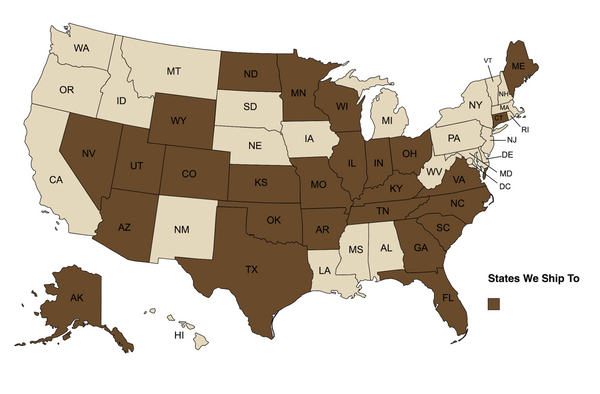 We offer shipping for Compounded Meds to the following states: Alaska, Arizona, Arkansas, Colorado, Connecticut, Florida, Georgia, Illinois, Indiana, Kansas, Kentucky, Maine, Minnesota, Missouri, Nevada, North Carolina, North Dakota, Ohio, Oklahoma, South Carolina, Tennessee, Texas, Virginia, Wisconsin, Wyoming.
We now are partnering with Stat Overnight Delivery to bring your medications directly to your door. This delivery service will contact you regarding your prescription delivery.
Contact us today to get your next delivery scheduled.